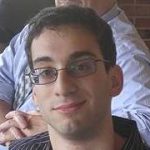 DASNY (Dormitory Authority - State of New York )

• Developed Web Applications using C#, VB.NET, MVC, Web API and Web Forms
• Developed Desktop Applications using C# that integrated into Microsoft Office.
• Developed multiple REST API's that allowed financial data to be accessed from the cloud securely.
• Developed a REST API that allowed access to on premise data from a various of devices including smartphones and tablets.
LPX: Vice President of Developement and Services
Designed, developed and implemented Web Applications based on a vision of how the product should function
• Developed and maintained proper cloud based infrastructure to ensure proper functionally of web applications and Databases
• Maintained a company databases in order to provide up to date information to customers.
• Worked with various business partners and vendors to ensure applications met certain standards.
Self-Employed Software Developer
Designed, developed and maintained iOS applications and web applications using a variety of tools and services. I also provided support to my clients as needed. 
Hello my name is Derek Cacciotti, I'm a web and iOS developer living in Upstate New York
SUNY Empire State College
BS: Science, Technology and Math with a concentration: Computer Science 
CURRENTLY IN PROGRESS
Hudson Valley Community College
Associate's Degree: Computer Information Systems
Capital Region Career and Technical School
Network Technician Program